Dr. Andrea Bublitz Nominated for the SDG Impact Awards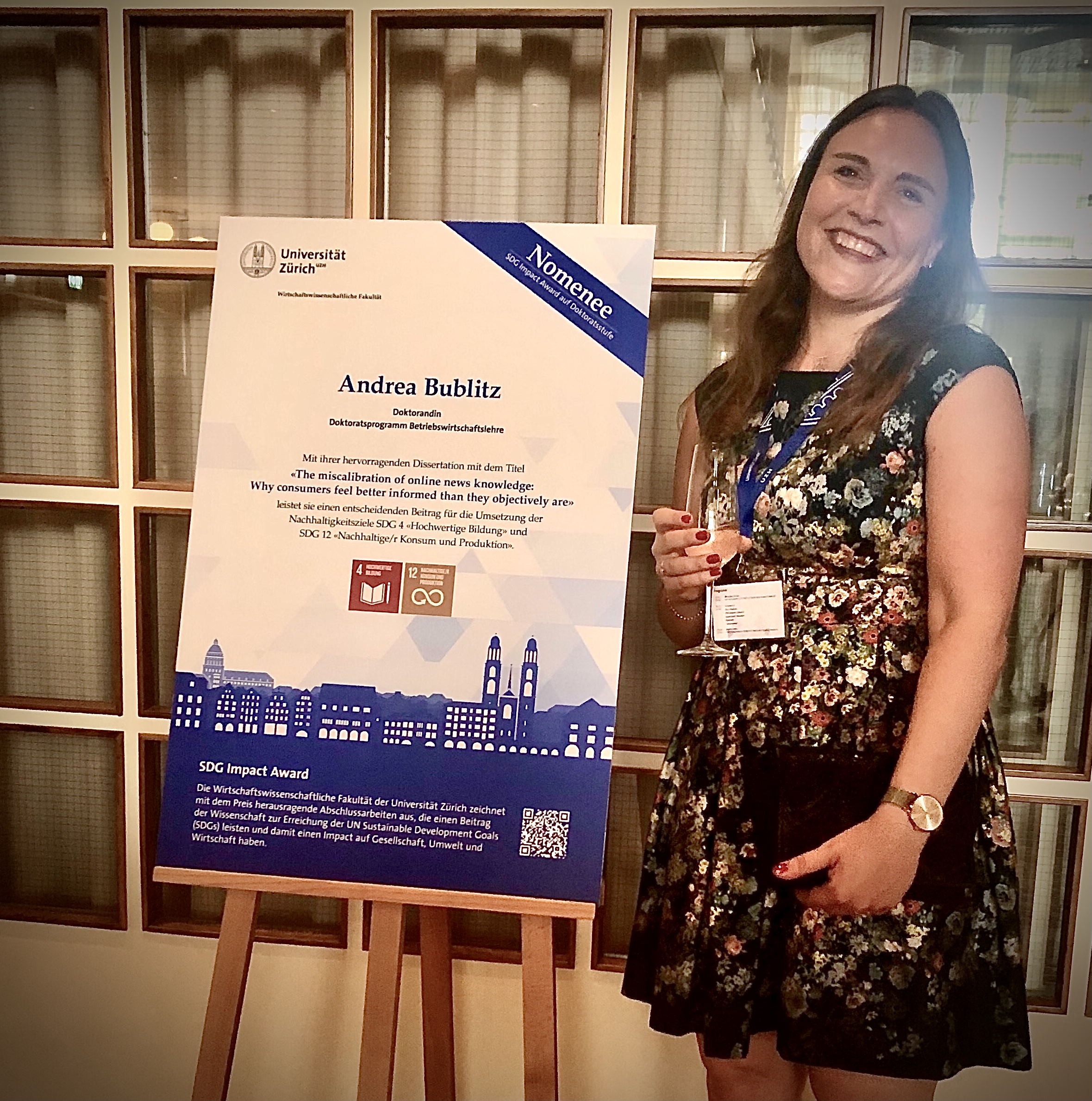 We congratulate Dr. Andrea Bublitz on her well-deserved nomination and the impact on society, the environment and the economy.
The SDG Impact Awards were announced for the first time at the graduation ceremony of the Faculty of Business, Economics and Informatics.
This recognition is given to the best scientific work with a contribution to the achievement of the UN Sustainable Development Goals (SDGs).
With her excellent Ph.D. dissertation entitled "The miscalibration of online news knowledge: Why consumers feel better informed than they objectively are", Andrea Bublitz made a decisive contribution to the implementation of the sustainability goals SDG 4 "Quality education" and SDG 12 "Sustainable consumption and production».